Electrical Design
With over 20 years in the electrical field and 15 years in the design build industry, we have the ability to recommend and design a system tailored to fit your exact needs. Weather the desired system is 36,000 volts or 10 volts, we can handle your electrical project.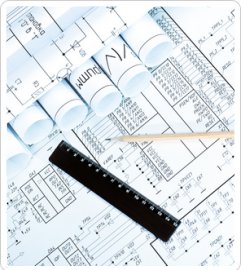 24VDC Systems
4-20 ma Devices
1-5 Volt Devices
High Frequency Devices
Analog devices
Proprietary Communication
Motor Control Centers (MCC)
Switch Gear
120VAC - 36,000VAC Systems
Load Breaks
Stress Cones
Instrumentation
Flow Computers
PLC
SCADA

Collaboration Server
McPhost has a Collaboration Server for its projects.

The Collaboration Server is a one stop repository for all items per project. Our users as well as the customer can add, edit and review information within the system. This ensures that all involved are up to date on all aspects of the job.